Botox is a medically used neurotoxin produced naturally from bacteria used to relax muscles. Therapeutically, it is used in the treatment of TMD and related migraine headaches to ease related muscle tension to minimize symptoms.
Cosmetically Botox was the first toxin FDA approved for cosmetic use. It is used to soften or eradicate lines or wrinkles that arise from muscle activity in the face. These are called "Dynamic wrinkles". For wrinkles or grooves at rest (static wrinkles) fillers may be a better option.
The diagram below lists the most common areas Botox is used: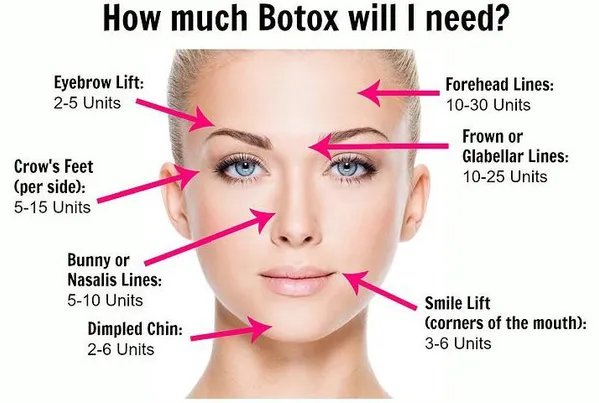 Dr. Chomiak has been extensively trained and certified in the placement of both therapeutic and cosmetic Botox. For more information please feel free to set up a consultation.