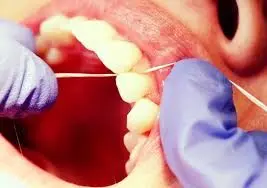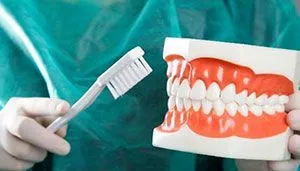 Your dental hygiene visit is probably one of the most important trips you can make to the dentist. Many people over look the value of their dental hygiene visit and view it as an unnecessary expense. It is human nature to avoid the dentist at all costs unless you notice a problem or are experiencing pain. This usually means expensive dental treatment or the loss of a tooth.
Your cleaning, exam and x-rays are the most cost-effective money saving trip you can make to the dentist. Despite the meticulous efforts patients make to clean their teeth, constituents in your mouth and saliva form a tenacious biofilm on your teeth known as plaque which contains bacteria. Over time, this plaque can harden to form calcified deposits known as calculus. This bacteria ridden material is virtually impossible to clean with a toothbrush, floss or waterpik. A trip to see your hygienist can insure that this material is completely removed before it can cause harm to the teeth or gums. These various types of bacteria are what is responsible for tooth decay and periodontal (gum) disease. Evidence has indicated that the same bacteria which causes inflammation in the gums can enter the bloodstream through the periodontal tissues and adversely increase the risk of atherosclerosis, myocardial infarction, stroke, premature births and other systemic outcomes. That is why it has become the standard of care to have a cleaning, exam and dental clearance before any major surgery to eliminate any bacteremia (bacteria in the blood stream).
The dental exam and x-rays are also extremely cost effective. Early detection of decay can be the difference between a tiny filling and an expensive root canal or crown which was left undetected. Periodontal disease is simple and easy to treat when caught early before irreversible bone loss and loss of teeth occurs.
X-rays are also a means of seeing areas within, below and between the teeth, again for early detection of decay, pathologies and bone loss. It also gives us a baseline to identify you and any pathological disorders which may develop.
Your dental hygienist can also provide simple conservative therapies as fluoride treatments to strengthen and desensitize your teeth and sealants to help prevent decay. She can provide suggestions to help in your dental hygiene decisions if you have areas of concern.
While at our office, we make sure that you receive the highest level of service and ensure that our dental work is of the highest quality. To ensure that you maintain great oral health, this level of quality needs to extend into your personal oral hygiene routine. At Chomiak Dental we have a wonderful experienced hygienist, Taylor. She will do a great job in helping you maintain your beautiful and healthy smile.