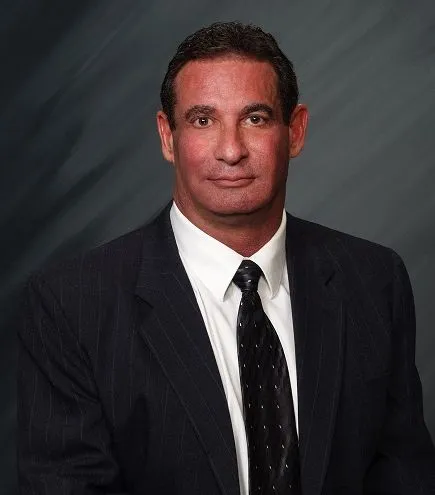 JOSEPH J. CHOMIAK JR., D.D.S.
Dr. Chomiak obtained his bachelor of science degree in anesthesia from Case Western Reserve University in 1978 during which he served three 9 month externships at Cleveland Metropolitan Hospital, St. Vincents Hospital, and the Mount Sinai Medical Center in Cleveland Ohio respectively. He worked as an anesthetist at the Mount Sinai Medical Center for 18 months following graduation. He then attended Case Western Reserve School of Dentistry receiving his doctorate in dental surgery in 1984. During his four years of dental school he gave anesthesia at University Hospitals of Cleveland. The university affiliation also serviced Rainbow Babies and Children's Hospital, Hanna House, Hanna Pavilion, and McDonald House.
Dr. Chomiak has maintained a private general dental practice in Connellsville Pennsylvania for 38 years, committed to providing his patients with the highest quality in dental care utilizing the latest in technology and the most advanced techniques. The office provides a full range of dental services including basic restorative procedures, reconstructive and crown and bridge services, dental implants with 3-D imaging (implant placement for 29 years), removable full and partial dentures, extractions, minor oral surgical procedures, hard and soft tissue laser therapy, orthodontic and orthopedic facial correction, root canal therapy and related endodontic surgical procedures, periodontal treatment, in office sedation, cosmetic services as tooth whitening and lumineers, the medical treatment of obstructive sleep apnea with mandibular repositioning appliances, diagnosis and treatment of TMD and cranio-facial pain disorders, the use of therapeutic and cosmetic botox, and lip augmentation and wrinkle reduction with dermal fillers.
He currently has advanced certifications in anesthesia, laser periodontal surgery, dental implantology, TMD and craniofacial pain disorders, orthodontics, Invisalign, advanced hard and soft tissue grafting, lumineers, placement of dermal fillers, therapeutic and cosmetic use of botox, and the medical treatment of obstructive sleep apnea with mandibular repositioning appliances. Dr. Chomiak is a current member of: The Academy of General Dentistry; The Academy of Laser Dentistry; The International Association of Orthodontics; The International Academy of Oral Implantologists; The American Academy of Craniofacial Pain; and the Academy of Dental Sleep Medicine.
Another amazing doctor has joined our team at Chomiak Dental.
Call us at 724.628.8110 to schedule an appointment with Dr. Augusty

AARON AUGUSTY, D.M.D.
Associate Doctor
Dr. Chomiak would like to proudly announce the addition of a new associate Dr. Aaron Augusty. Dr. Augusty will take over the restorative (fillings) portion of the practice as well as seeing new patients to build his own patient base. All current patients of Dr. Chomiak will remain with him. He will continue to take care of all of their dental needs with the exception of fillings. Chomiak Dental has been very fortunate to have grown such a large patient family. However, it has become difficult to care for all the patients' needs in a timely manner. Dr. Chomiak would like to serve his patients for many years to come and the addition of Dr. Augusty will allow us to provide that continued quality care.
We are sure you will welcome the addition of Dr. Augusty to the practice. You will find him extremely personable and he shares the same ethics, compassion and concern for quality that you are accustomed to.
Dr. Augusty grew up in nearby Harrison City Pennsylvania. His decision to become a dentist was based on his love for meeting and helping people, with the goal of creating more smiles in the world. He obtained his bachelor of science degree in biology from The Pennsylvania State University and went on to earn his Doctor of Dental Medicine degree from Temple University Maurice H. Kornberg School of Dentistry. Dr. Augusty graduated with Summa Cum Laude honors and was inducted into the Omicron Kappa Upsilon 'Dental Honors Society. He prides himself in forming long lasting relationships with his patients and ensures a comfortable and enjoyable experience at the dental office. Outside the office Dr. Augusty is a huge fan of the Pittsburgh Steelers, Penguins, and of course the Penn State Nittany Lions. He also likes to play tennis and spend time with family and friends.
Dr. Augusty is now seeing Patients. We are excited and welcome him as an addition to our team. If you have any questions please feel free to call the office.